Romancing Autumn
Aug 17, 2017
Can you believe autumn is a month away?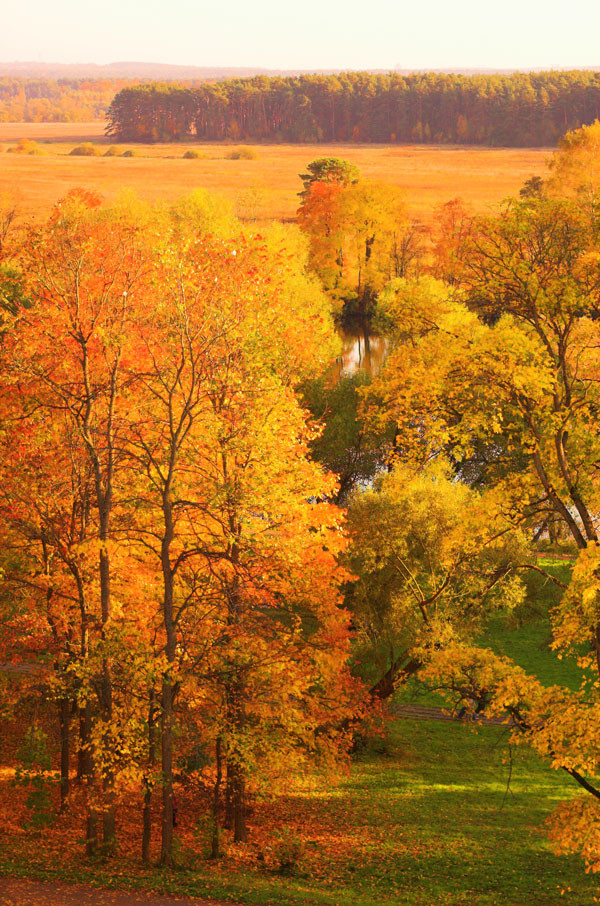 I, and probably most people, feel like I haven't had much of a summer ­– as in something fun, a break– although many people are looking forward to less heat.
Autumn is the second-most favorite season, coming in behind spring. From the once-a-year taste of over-sweet candy-corn, to the steam from pumpkin-spice tea curling around your mug, and the rustle and crackle of drying leaves, the season is a feast for the senses.
For people who love the outdoors and the change of seasonal colors, autumn is the crowning season.
Living in a forest on the central California, coast, I'm not treated to the spectacular visual panoply of the Northeast, but our Big Leaf Maples(yes, we have native maples!) still morph from green, to red and yellow, to brown, and mingle with the crunchy Tan Oak and Madrone leaves, and the pin-prickly Redwood needles.
And the trees and leaves still inspire me with their vibrant swings of colors, and are a major influence for my fine art series Leaf Peeping.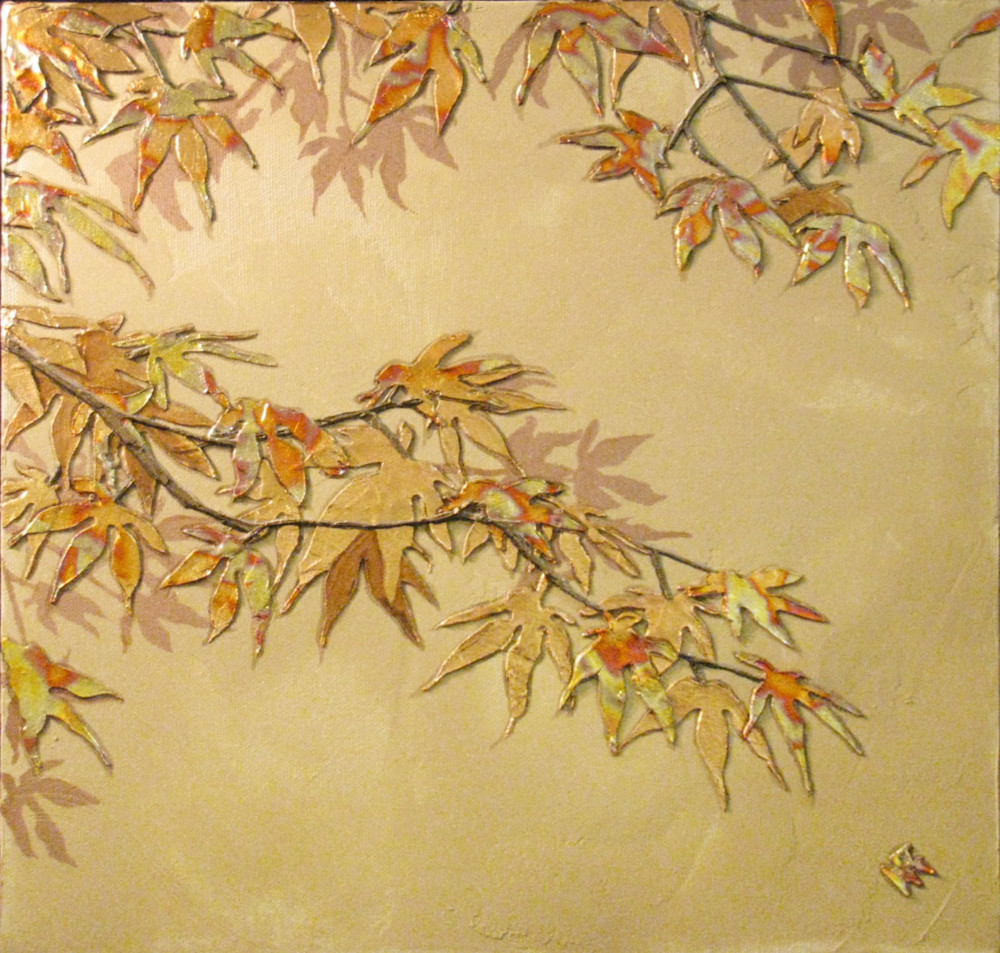 "Be Leaf I, low bas relief with a background in metallic plaster and maples leaves gilded in copper.
In my diptych "Be Leaf," I gilded the leaves with copper leaf to capture the spirit of an autumn, maple canopy. The multi-colored leaves are gilded with variegated leaf, which is one of my favorite mediums. The copper leaf is either treated with chemicals or heat-treated to produce dazzling patinas and patterns.
The leaves themselves I created with plaster in a low, bas relief style. The raised surface helps the leaves pop with dimensionality, as does layering the leaves over each other. The parchment-colored, metallic plaster background helps suggest the browning yet dazzling surroundings of the trees.
"Be Leaf I" was awarded the "Staff Pick" award at the 2015, Art of Monterey 12"x12" invitational. It was also exhibited in the Nature and Wildlife Exhibit: The St. Augustine Art Association in Florida.
If you have friends who love autumn and the changing colors, brighten their day and share this post with them.