How to Confidently Choose Art Online - Part 2
Nov 03, 2017
Online Shopping, Yes Really!
(If you missed it, find Part 1 here.)
Art sales online are BOOMING! -Forbes
What are you waiting for?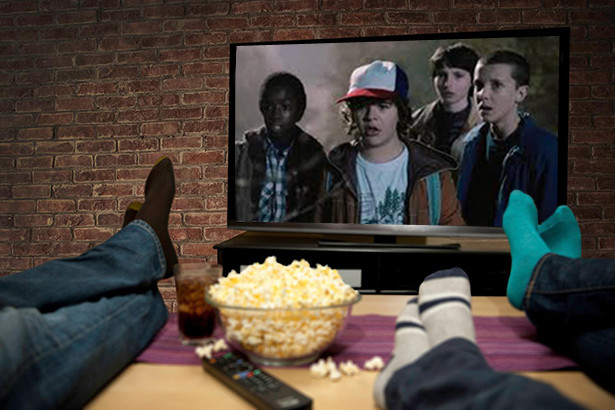 Maybe it's because your To-Do list looks like this?
Make bowl of popcorn.

Binge watch the latest season of Stranger Things.

Floss the cat.

Go to an art show to do some holiday shopping.
No judgments here! I'm right there with you.
We're all so busy, especially around the holidays, that when we get some free time, we just want a break!
Saved time and convenience is why Amazon does such a huge business and why online sales everywhere have soared.
This applies to art as well. Online is where the majority of art purchases are made. And "the online art market is . . . expected to triple by 2019." –Art Storefronts
Buying art in person can be challenging enough, but how do you buy art without seeing it in person?
How do you know the art will match the wall color or overall color scheme? How do you know the art is the right size?
The Answer: The Wall Preview Tool
Any online gallery that's serious about a quality experience and helping clients feel confident has a preview tool that allows you to select a room type (living room, bedroom, sitting area, and so on) so you can see the art in an actual setting to scale.
For example, in my online gallery, you can:
· Change the room,
· Play with different sizes (if you're looking at a print)
· Play with different mediums (if you're looking at a print), such as art paper, canvas, and metal, and
· Change the wall color so you can get a sense of how the colors harmonize . . . or not.
To get to the Wall Preview tool, view any image on my site. Scroll towards the bottom of the page and cick on the Wall Preview button. If you're looking at prints, be sure to select your medium, size, and style first.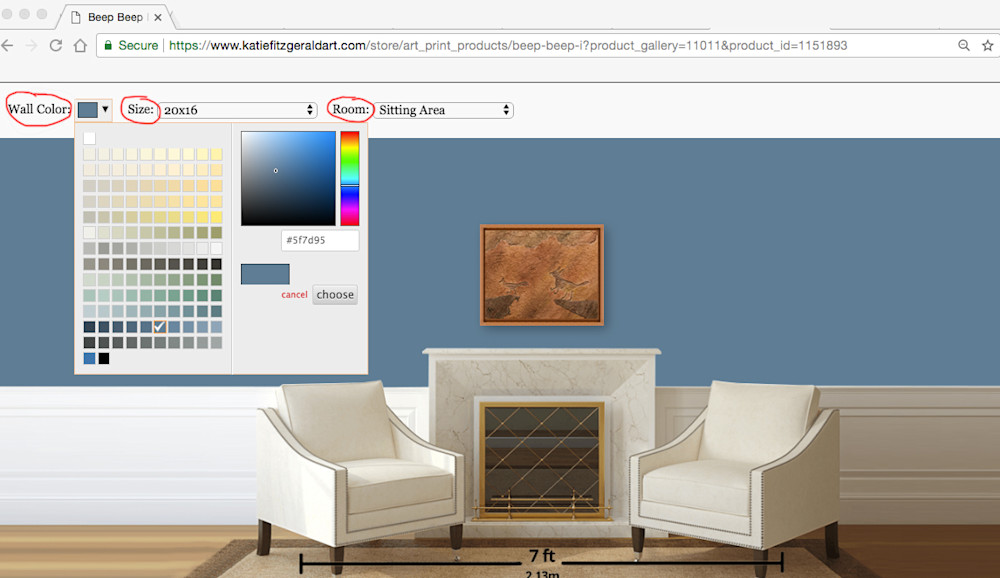 Wall Preview Tool
My Wall Preview tool features the most popular wall colors actually used in homes and businesses as reported by Sherwin Williams and Benjamin Moore, because really, most people don't have a hot pink wall. From there, the software offers a range of shades and tints similar to these best-selling colors to cover even more popular hues.
You can enter a custom color, or if you know the name and maker of your paint, you can enter the code for the exact color.
Want more? What if you need to involve someone else in the decision?
The Email a Friend feature lets you share your ideas with a friend or spouse. When that person receives the email, they can click on the image, or the link in the email, and they are taken to the page where they can experience the art in the same way.
I invited you to pop over to my main site and play around with the Wall Preview features. It's fun changing up the sizes, rooms, and colors. Just click on an image you want to work with, scroll toward the bottom right, and click on Wall Preview.
With adjustable color scheme, scale, and friend freed-back, you can feel confident in choosing original artwork or a print online.
With a quality online gallery, you've saved time, hopefully found some great art, and ticked off some items on your holiday gift list.
Now . . . what's next on that TV show binge list?
Still not sure? If you're considering purchasing one of my original art pieces, email a photo to me of the wall where you're thinking of placing it. I'll Photoshop the art onto your wall for you!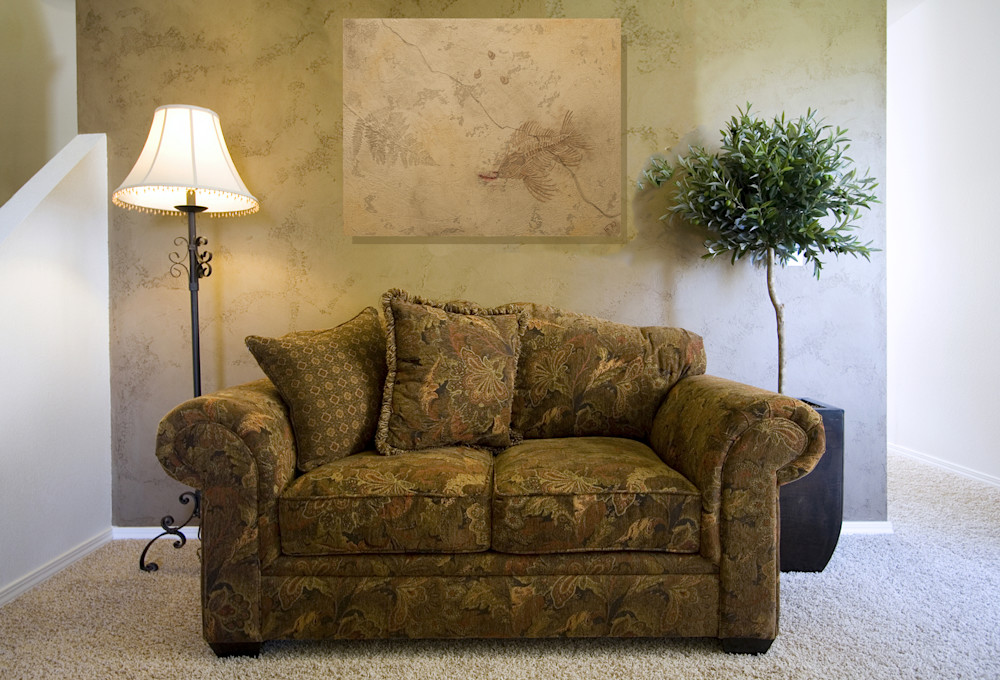 "Fish Out of Water" Photoshopped onto a wall.