Holiday Gift Guide
Nov 19, 2018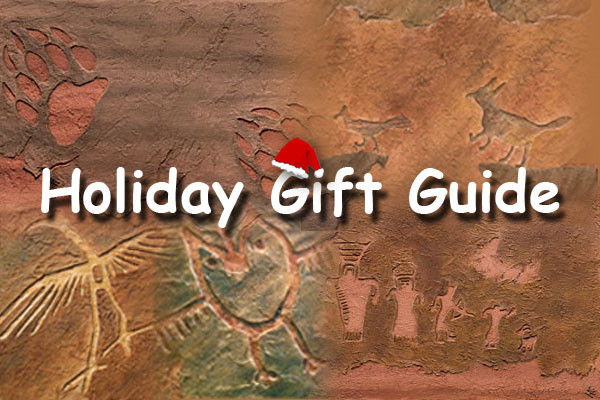 The holidays are upon us, and I'm so thankful to have you on my list. Your support and enthusiasm for my art is a gift to me. I want to return the kindness by sharing some gift ideas for the loved ones in your life and by offering savings this Black Friday weekend.
Starting Wednesday, November 21st, take 25% off ALL Prints!
It's automatic at checkout. No Codes involved.
Here are some creative ideas for your friends and family.
---
Everyone loves something new and fresh. Whether it's new concepts I've been working on or continuing to develop and innovate my styles and techniques, with this collection, you'll get to see what I've been up to the past few months
In particular, I encourage you to check out the Leaf Peeping and Botanicals pieces, where I've taken the plaster relief to extreme 3D . . . and you don't even need special glasses for it!

---
I have a new feature that allows me to offer e-Gift Cards.
If you're not sure of your special person's tastes, get them a Gift Card. You'll be emailed a redemption code they can use at checkout.

I have a number of denominations, but if you don't see what you want, just contact me and I'll make a card in the exact amount you want.

---
My most popular collection, Petroglyphs from many civilizations are revered as windows into the cultural and artistic souls of people who came before us. Anyone who loves history or ancient cultures is fascinated by these pieces.
These are also popular with people who love American Southwest decor!

Try out the Augmented Reality tool on my website to see how amazing a petroglyph would look in your space.

---
The Natural History side of The Art of History!
Another of my popular series. Beautifully sculpted and gilded, these pieces brighten a room and add a splash of sophisticated shine . . . for anyone who loves nature and elegance.

---
So many people are drawn to the art of ancient cultures, especially when the art has a dramatic history like the Roman mosaics found entombed at Pompeii and Herculaneum.
Or if you're an Indian Jones fan, you can pretend you just uncovered an ancient treasure.

---
Last but not least, I have a collection of hand-painted glass ornaments that make a lovely addition to any ornament collection.
I also have a few holiday art pieces to add to the spirit of the season.

---
December 14th: Last Day to Order for Standard Ground Shipping to Receive by the 25th