Free Art for Your Phone!
Jul 03, 2018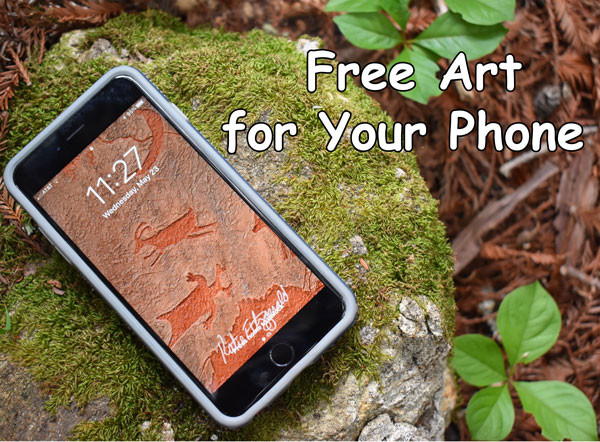 I have a fun, new perk to say thank you for supporting me and my art.

Every month, I'll be sending out free art for your smart phone you can install as a background, the image on your locked screen, or both; this is a gift exclusively for my VIP subscribers only. If you're already on my list, you received your first wallpaper on July 3rd, along with instructions for how to install it.
No on my list yet? No worries, you can still get the free wallpaper here.

The image is from my original relief "Counting Sheep," which was inspired by Anasazi petroglyphs from the US Four Corners region. If you'd like to learn more, you can read the full blog post.

Click here to see the original. This artwork now hangs in a private collection, but now you can see it everyday on your phone.
Remember to
sign up
to start your free, digital art collection.