Art Debut: Bouquets from the Heart
Mar 20, 2018
(Fun time lapse video at the bottom of me creating "Bouquets from the Heart I")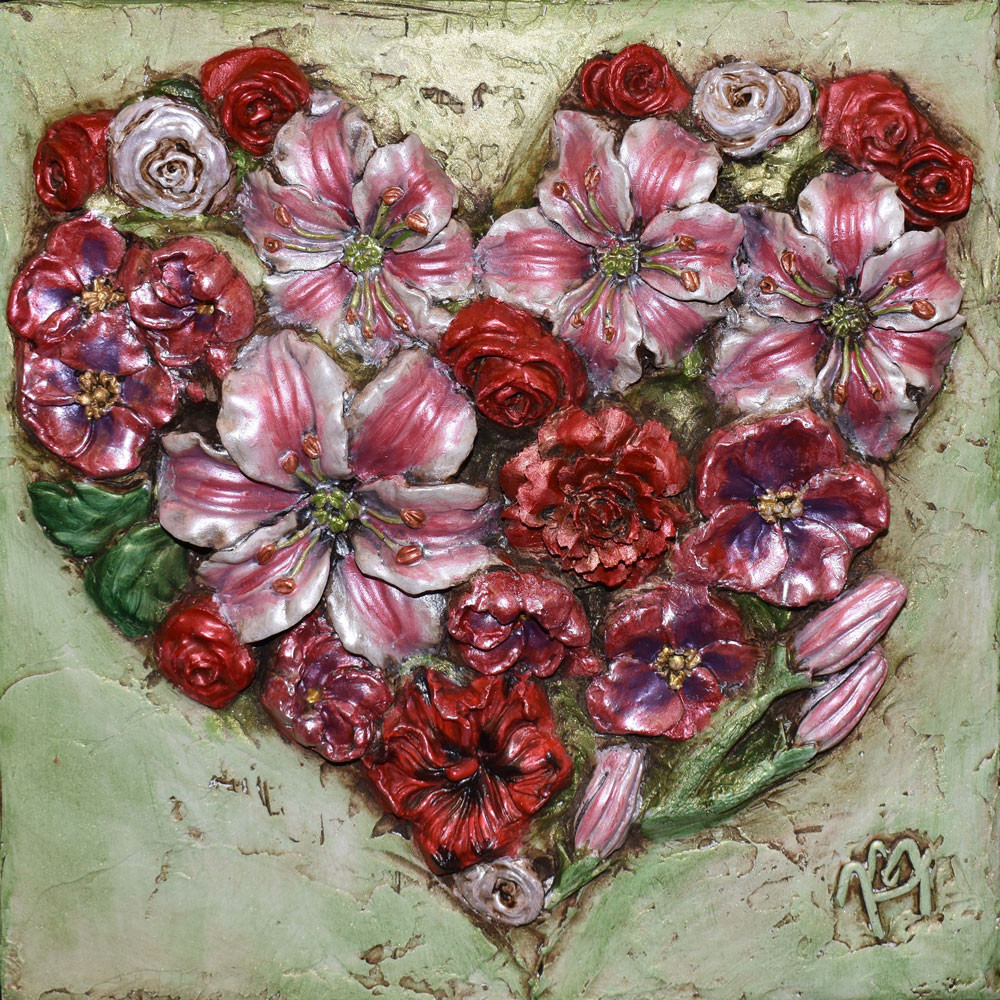 "Bouquet from the Heart I" Because flowers and love go together
ike wine and chocolate.
What's worse than forgetting your sweetie on Valentine's Day?
Being late for it by two months. Well, I didn't forget my sweetie, but I originally planned on having two new art pieces ready to celebrate the day and missed the mark.
I'm always overly optimistic about how much I can get done in a given amount of time. Sound familiar?
Back in December I finally finished "Basket of Bounty," a large floral piece that had been sitting in my studio for months waiting for me to get back to it. Whenever I create a large piece, I always like to create a few smaller pieces in the same style. The smaller pieces can be companion pieces to the larger one, or are available at a more wallet-friendly price.
When I started the companion pieces in early January, I got the brilliant idea to lay the flowers out in the shape of hearts for Valentines Day.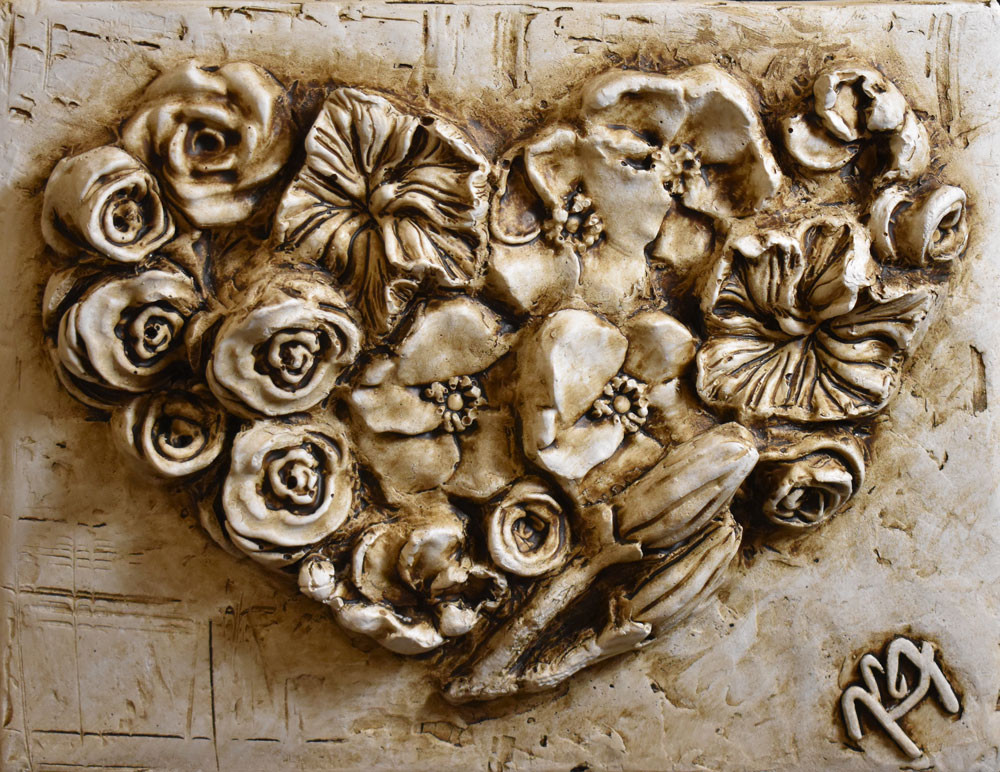 "Bouquet from the Heart II" Finished in simply sweet
ivory and warm glaze.
After all, flowers and love go together as naturally as wine and chocolate.
With plaster dry times, working on other pieces, running my faux business, managing kids and the house . . . you get the idea. Let's just say I'm ahead of the game for next year, but I didn't want to wait until next y ear to and release these!
So hear they are. Happy March Valentines Day. Happy Anniversary. Happy Birthday to your sweetie. I'm-sorry-I-was-a-schmuck, or whatever other occasion calls for flowers and some love.
A few months ago I also started making time-lapse videos of the art-creation process, so there's a fund video at the bottom of me creating "Bouquet from the Heart 12x12" from beginning to end (with the exception of casting the flowers, because watching plaster dry is boring).
Time lapse video of me creating "Bouquet from the Heart I"
Interesting side note, after I glazed "Bouquet from the Heart 12x12," I really liked how the piece looked with just the white and crevices shadowed, so I conducted a survey on Instagram to see if I should leave it as it was, or continue and paint the flowers.
The results were pretty close:
57% paint to 43% Leave it glazed.
Since I had two pieces in progress, it seemed natural enough to paint one and leave the other with just glaze. Perfect for both tastes.
And if you want to tell someone you love them, the originals and prints are available.